When you've got a craving for Texas barbecue and outdoor fun, call the Austin area of Texas your home-away-from-home for a dog-friendly vacation.
Pet-Friendly Vacation Guide: Austin, Texas
Everything is bigger in Texas, including pet-friendly travel. When you've got a craving for Texas barbecue and outdoor fun, call the Austin area of Texas your home-away-from-home for a dog-friendly vacation. From dog parks to outdoor festivals, your pooch is welcome at hundreds of spots in and around the city.

Austin, Texas Dog-Friendly Attractions
Get to know the city with a downtown guided walking tour. Pups are welcome to take a stroll along with you. Three tours are available. Tour #1 is the Capitol area. Tour #2 combines old and new downtown sights and Tour #3 takes you through stately Victorian homes built at the turn of the century. At only $10 per ticket, the tours are a bargain and offer a fun glimpse into Austin's thriving downtown area. Oh, and of course, Fido participates at no cost. For the ultimate in dog-friendly activities, check out Austin Doga: Yoga with Your Best Friend. Go Zen and re-center with your family pet. Doga increases the bond between pet and person and offers each participant a way to manage stress and restore mind, body and spirit. Group classes start at $22 per person. After you've re-centered, board the Austin Steam Train with your pet in tow. Pets are allowed on any of the Austin Steam Train Association's four routes. Tickets start at $23 per person.
Dog-Friendly Restaurants in Austin, Texas
You won't go hungry during a pet-friendly Austin, Texas vacation! More than 160 restaurants open their doors to furry friends. What trip to Texas is complete without feasting on a slab of ribs or brisket? Known for its moist and tender barbecue, Fido will find a spot next to you on the outdoor patio at Rudy's Bar-B-Q. Red's Porch gets four bones as a dog-friendly Austin, Texas restaurant due to delicious Southern and Mexican fare, the unique restaurant offers covered outdoor seating for you and your crew. Order up smoked brisket tacos, chicken gumbo, voodoo pork chops and Frito pie. If waterfront views and a good cup of Joe are what gets you going in the morning (or afternoon), stop by Mozart's Coffee Roasters. Mozart's gets five bones for the great view and ample dog-friendly spots on the outdoor deck.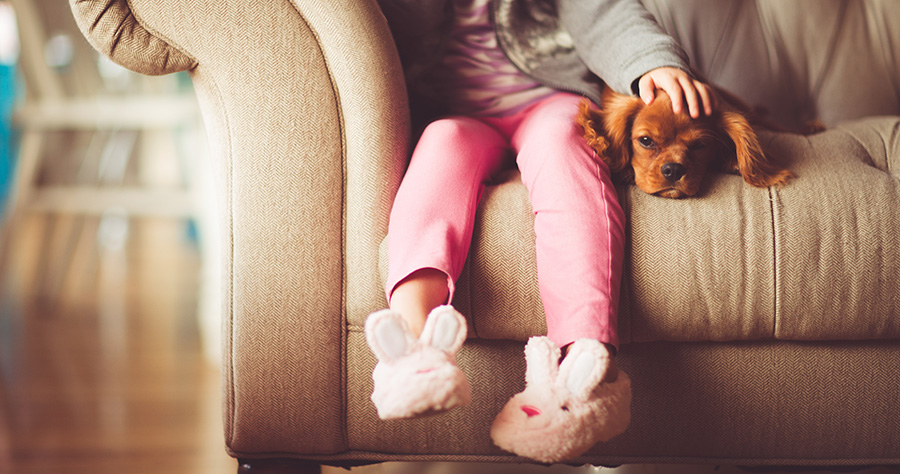 Pet-Friendly Vacation Rentals in Austin, Texas
When you vacation in a big city like Austin, it's nice to stay just outside the metropolitan area and enjoy the quiet tranquility that surrounds the city. Watch deer grazing in the mornings with views of Lake Travis from a cozy cabinin Point Venture, Texas. Enjoy river living along the San Marcos River in nearby Martindale, Texas. Or, relax in Texas Hill Country during your pet-friendly vacation. Your options for dog-friendly vacation rentals near Austin, Texas are as varied as the barbecue options! Plan early and find the best property to meet your needs on PetFriendlyRentalsByOwner.com - such as Martindale, Pointe Venture, Wimberley, and Canyon Lake PetFriendly rentals.
Still not sure you should bring Fido along for a dog-friendly vacation? Check out these eight reasons to travel with your pup.